Lenora and I departed from Kitty Hawk (East of Pretoria) on Thursday 21 September on a trip which took us to Upington, Springbok and down the West Coast to Stellenbosch near Cape Town. It was quite an awesome experience as we have some beautiful places in our country.
One of the once in a life time experiences was when a Hawk Fighter (call sign Shadow) came to "inspect" the 10 when we were near Langebaan on the west Coast. The ATC on duty at Langebaan Information was very friendly and it was only with his help that we spotted the Hawk before it was right next to us. I tried to take a picture but it happened too fast and I could not get the camera to focus on it before he was gone. This was just awesome and the ATC agreed that the 10 was a little too slow to catch the Hawk.
Augrabies falls and the Orange River around Upington and Kakamas were pretty sights to experience low level, but after Vic Falls, Augrabies is definitely less significant. The flowers of Namaqualand were nice to view from the air.
I have placed a few pictures for those who would like to consider a RV fly-out to the West Coast next flower season.
Safe flying
Dolph and Lenora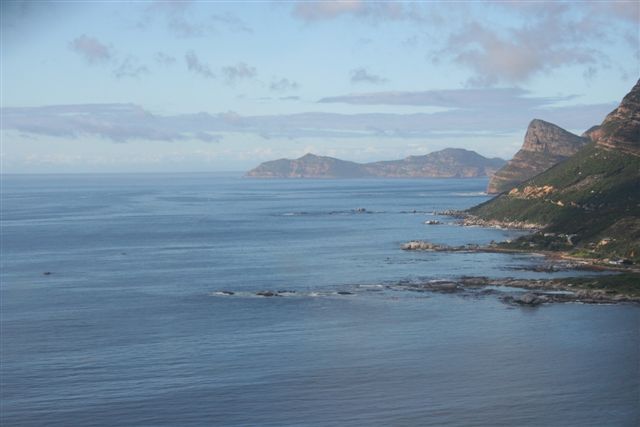 Cape Point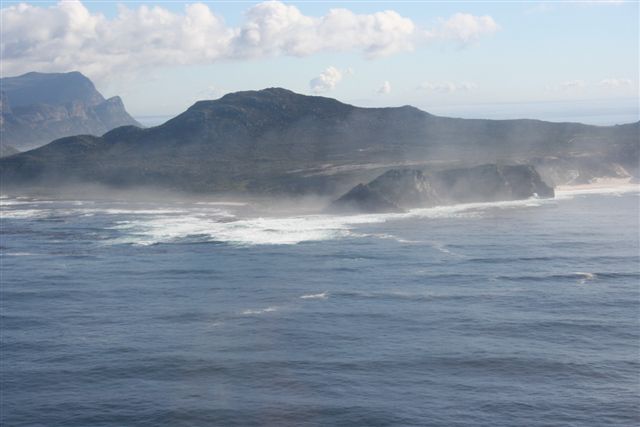 Cape Point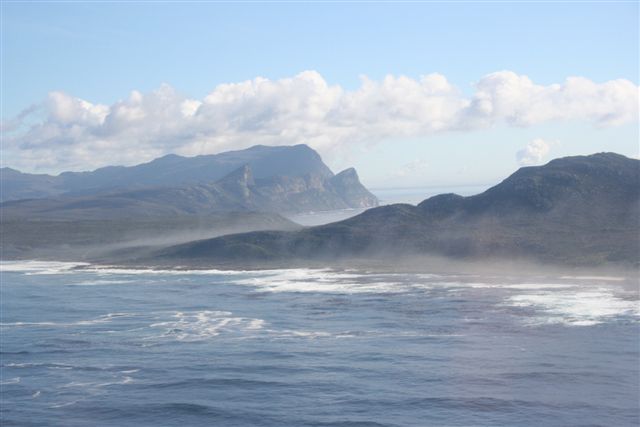 Augrabies waterfalls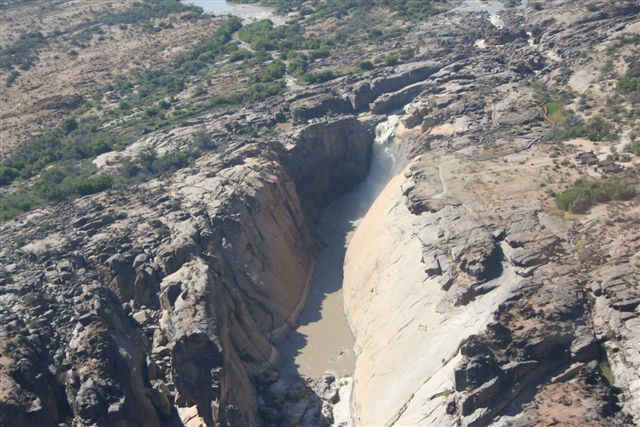 Langebaan lagoon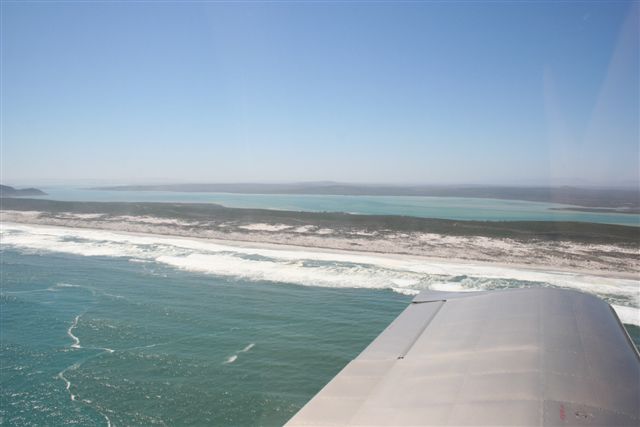 Orange river near Kakamas
West Coast near Springbok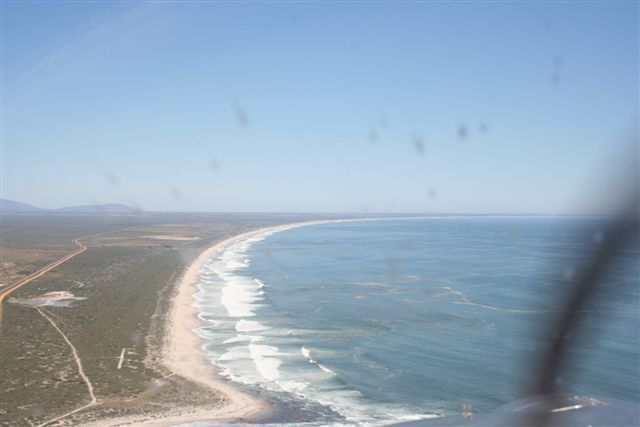 He will not fit in a normal RV, but fits in the 10